Children and teens can grow and flourish in a supportive, stable and predictable environment. Yet significant changes at home, school or in their social world can be disruptive and confounding. Similarly, as children progress through school and face increasingly complex social dynamics, underlying issues like ADHD, anxiety or depression may emerge. Situations like these can be difficult to navigate for both the child and the parent. When you feel you need help for your child, getting assistance from a child and adolescent therapist can ease the difficulty.  Life Care Wellness has several child/ adolescent therapy specialists.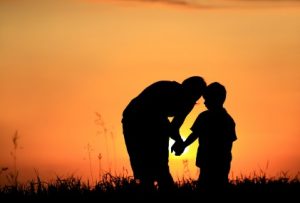 If your child or teen is dealing with family life disruptions such as a separation, divorce or death, you may notice behavioral changes and self-esteem issues emerging. We can assist you in helping you bring stability back and helping your child heal.
If school-related issues are experienced by your child such as impaired or unhealthy peer relationships, bullying, changes in grades or attendance, behavioral changes, or drug or alcohol use, we can help your child directly with therapy. Similarly, we can help you with IEP or special education concerns. We also can advocate for your child at his/her school by assisting you in talking with your child's teacher, principal or other school staff.
If your teen is experiencing difficulty navigating adolescence, we can help. Whether it is low self-esteem, perfectionism, anxiety, depression, grief and loss, social issues, self-injury, substance abuse, identity confusion, sexual abuse, gender or orientation confusion, we can help your teen find their way through the difficulty they are experiencing.
How we work with your child or teen will depend on the child's age, development, personality and other factors. Child/ adolescent therapy modalities can include play therapy, art therapy, attachment therapy, movement therapies, existential therapy, Child Parent Therapy, DBT, EMDR, and Somatic Experiencing, among others. With children under 12, we also will work with you, the parent, during the therapeutic process. With teens, we also will want you to be an active participant in the process, and we will check in with you during the course of therapy on how you feel your teen is doing.
If you feel therapy might help your child or teen, please call Life Care: 630-423-5935