Principal Therapists:
Associate Therapists:
Intern:
---
Jean M. Tschampa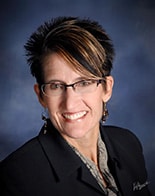 Jean M. Tschampa
PharmD, LCPC, CADC, C-IAYT, BCC
Yoga U Profile

Psychology Today Profile
"Using a holistic approach, I aim to assist the client who desires to live more fully in the moment with balance in body, mind, and spirit. As a licensed professional counselor, clinical pharmacist, certified addiction counselor, certified yoga therapist, and board certified coach, I offer an unique blend of services, specializing in wellness, life transition, anxiety, and addiction. Additionally, as a pharmacotherapist, I provide medication therapy management (MTM) for those who request this service. Recently I have become a Board Certified Coach, BCC. These skills coupled with 29 years of corporate related healthcare and research experience enhance my counseling skill sets. Together, sessions will help the individual gain hope and understanding in resolving their life issue(s) and move toward finding purpose and meaning in life."
Education & Certifications
Doctor of Pharmacy, University of Illinois at Chicago
Masters in Community Counseling, Argosy University
Licensed Clinical Professional Counselor (LCPC)
Licensed Clinical Pharmacist (PharmD)
National Certified Counselor (NCC)
Certified Alcohol and Drug Counselor (CADC)
Board Certified Coach (BCC)
IAYT Certified Yoga Therapist (C-IAYT)
Links:
Rhonda Kelloway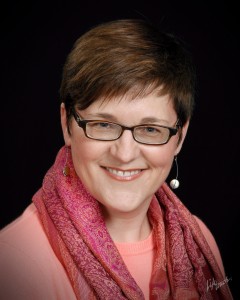 Rhonda Kelloway
LCSW, SEP
Somatic Experiencing Profile
Psychology Today Profile
Hear Rhonda on Internet Talk Radio
"An interesting mix of professional training, skills and life experience adds a unique richness to what I offer clients. A crossroads experience in my late 20s got me off the fast track and onto a path of self-discovery that led to my present career, which I love and consider my true vocation. My graduate training included stints at a state psychiatric hospital and a community counseling center, and after working at a Christian non-profit agency for several years, I began a private practice in 2005. I love to learn new techniques that can help clients, so I also have been trained as a divorce mediator and received advanced training in EMDR and Somatic Experiencing, gentle and effective treatments for trauma resolution. One of the reasons I connect so well with my clients is that I've had such a diversity of experiences. I know the stress of the work and political worlds, a long-distance relationship, disconnection from family, career confusion and change, dealing with a loved one's addiction, spiritual crisis, infertility, adoption, special needs parenting, divorce after a long marriage, and dealing with aging parents and dementia. I have experienced the healing of therapy, support groups and body-energy work, and can offer hope from my own experience, as well as from my professional training. I help clients create a life of joy despite the challenges. I see clients in the Glen Ellyn office."
Education & Certifications
Licensed Clinical Social Worker (LCSW)
Master of Social Work (MSW)
Master of Business Administration (MBA)
EMDR Therapist
Somatic Experiencing Practitioner (SEP)
Trained Touch Skills Practitioner
Divorce and Family Mediator
Member Illinois Society for Clinical Social Work
Member Association of Family and Conciliation Courts
Erika Berg
"As a trained counselor and art therapist, I believe that there is an innate creativity in each and every one of us. Sometimes life puts bumps on our path and being able to explore these experiences with safety, compassion, and curiosity help to reintegrate us back into wholeness. My favorite part of being on this journey alongside my clients is being able to bear witness to the re-connections to those parts of themselves that may have gotten buried or disconnected. I adapt my therapeutic approach through the lens of a client-centered and strengths-based perspective, often using not only art therapy, but Somatic Experiencing, as well. I believe that the therapeutic relationship is founded on nurturing a safe and supportive environment, fostering creativity and collaboration, and building the capacity for the full spectrum of expression and resiliency. I have experience in working with mood disorders, substance abuse disorders, and trauma. I trust in the mind-body-spirit connection and have the utmost regard for the intrinsic ability each one of us possesses to grow and create lasting change in our lives. I am truly honored to have the privilege in witnessing the strength, vulnerability, and courage embedded within each individual's personal journey blossom and flourish. I see clients in the Glen Ellyn office."
Education & Certifications
Licensed Professional Counselor (LPC)
Master of Counseling Psychology and Art Therapy, Adler School of Professional Psychology
Bachelor of Fine Arts, Northeastern Illinois University
40-Hour Domestic Violence Training
Somatic Experiencing Practitioner in Training
Jamie Edwards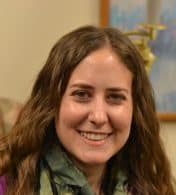 Jamie Edwards
LCSW
Psychology Today Profile
</a
"I have over 10 years experience working with children, adolescents, adults, older adults, couples, and families. My approach to psychotherapy centers around a caring, nurturing relationship coupled with a safe and non-judgmental environment. I recognize clients' inherent strengths and help clients discover how they can be used to facilitate change. Even adversity can be a source of strength and an opportunity to better oneself. I have special interests in treating relationship issues, anxiety, grief, life adjustments, and trauma., and I have worked in child welfare, domestic and sexual violence, hospice, and long-term care settings. My trainings include EMDR, Level 1 of the Gottman Method Couples Therapy, and other therapy modalities such as Acceptance Commitment Therapy (ACT), Cognitive Behavioral Therapy (CBT), and Exposure Response Prevention (ERP). Most recently I completed a 200-hr yoga teacher training. I use a holistic approach that includes mind, body, and environmental factors and strongly believe in using a variety of techniques in order for clients to reach their maximum potential and happiness. I see clients in the Chicago office." Education & Certifications
Licensed Clinical Social Worker (LCSW)
Master of Social Work (Fordham University)
EMDR Therapist
Gottman Method Couples Therapy (Level 1 Trained)
40-Hour Domestic Violence and Sexual Assault Training
200-hr Yoga Teacher Training
Jennifer DiCostanzo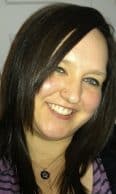 Jennifer DiCostanzo
LCSW, CADC, MISA1
Psychology Today Profile

"As a social worker I have experience in many aspects of mental health treatment, but my primary focus is on substance and process addictions, trauma, depression, bipolar, and anxiety disorders. The therapeutic approaches I use most often include Cognitive Behavioral Therapy (CBT), Dialectical Behavioral Therapy (DBT), Solution Focused, and Motivational Interviewing. My method of practice is simple: I am genuine and make my clients feel comfortable. I create that comfort by getting to know my clients and adapting therapy to fit their needs each time we meet. Regardless of what stressors my clients are facing, the most important aspect of their treatment is fostering a positive therapist-client relationship. I use the same approach when conducting groups and often like to let group participants drive the focus/topic of group for that session. My goal as a therapist is to assist my clients in making positive changes, while always remembering that the client is their own expert; my role is to provide guidance and support. I see adults and conduct groups in the Glen Ellyn office."
Education & Certifications
Licensed Clinical Social Worker (LCSW)
Master of Social Work
Certified Alcohol and Drug Counselor (CADC)
Mental Illness Substance Abuse Certification 1 (MISA1)
Lynn Gullickson Spencer
"While a music librarian at Northwestern University, I was inspired to pursue counseling while attending my local church, which provided a counseling center for members of the church as well as the community. My work experience includes a non-profit agency, church counseling center, and group private practice. I enjoy serving people from all walks of life and seek to provide a safe environment in which to do our work. As a classically trained musician and academic librarian, I have a special affinity for working with individuals in academia and those gifted in the arts. I strongly believe that therapy is able to produce personal, relational and spiritual benefits that help individuals heal, grow and learn how to live authentically. My special areas of interest include working with adults experiencing anxiety and depression, career transitions, divorce, faith struggles, grief and loss, interpersonal challenges, life changes, same-sex attraction and issues particularly related to women. I am being also support collaborative therapeutic bodywork. I see clients in both Chicago and Glen Ellyn offices."
Education & Certifications
Licensed Clinical Professional Counselor (LCPC)
Master of Clinical Psychology, Wheaton College
Somatic Experiencing Practitioner in Training
Linette Howard
Linette Howard
MA, LCPC, NCC, SEP
Somatic Experiencing Profile
Psychology Today Profile

"I tailor my approach to the client's needs and use a variety of therapeutic methods, including Cognitive Behavioral Therapy (CBT), Play Therapy, Expressive Therapies, EMDR (Eye Movement Desensitization and Reprocessing), and Somatic Experiencing (SE). I am passionate about helping children find their own unique voice, having been a consultant to teachers and parents and having worked extensively with children. I coach parents on more effective management of their child's behavior while strengthening family bonds. With children I treat behavioral problems, learning difficulties, anxiety, poor self-esteem, and emotional and performance issues, as well as help children experiencing social challenges and bullying by aiding them in developing skills, confidence and competence in social settings. I am passionate about adults reaching their potential and goals, and I enjoy helping them get to a place where life can be good, healing can happen and joy can be found. I use a client-centered approach and determine therapeutic goals with each individual. I treat depression, anxiety, stress, relationship problems and trauma, helping clients move from being "stuck" to becoming more peaceful and functional. I assist the whole person — mind, body, emotions, and spirit — in healing from difficult life events while increasing resiliency."
Education & Certifications
Licensed Clinical Professional Counselor (LCPC)
National Certified Counselor (NCC)
Master of Arts in Professional Counseling, Argosy University
EMDR Therapist
Somatic Experiencing Practitioner (SEP)
Trained Touch Skills Practitioner
Member American Counseling Association (ACA)
Marina Lisjonok
"My background in nursing, mental health, social work and yoga have given me the skills and experience to help clients emotionally heal. I combine counseling techniques with yogic practices to give my clients new tools for self-exploration and discovery. I work with chronic stress and fatigue, anxiety, depression, life transitions, grief and other emotional difficulties. Specifically, I guide clients in relaxation to help rest nervous systems, teach the breath-cycle to help manage emotional states, and use visualization techniques to help rewire neural pathways and change emotional responses to life challenges. I help clients discover their thought patterns and belief systems, enabling them to consciously challenge them, and I offer tools to use at home to change behavioral patterns. My goal is to help clients reconnect with their authentic selves, build stronger relationships with others, find emotional balance and make healthier life-choices that result in regained physical, mental and/or spiritual well-being and revived enthusiasm and excitement about life. I offer services in English and Russian."
Education & Certifications
Associates Degree in Nursing (Latvia)
Bachelor's Degree in Psychology
Master's Degree in Social Work (MSW)
Experienced Registered Yoga Teacher (500-hour level) (E-RYT)
Judy Petrushka
"As a therapist I believe in providing a safe space where my clients can feel seen, heard and understood. They may be feeling overwhelmed or stuck, or the circumstances of their lives feel beyond their ability to cope. Maybe the concerns center around a child. My experience as a counselor at a sexual assault crisis center, a domestic violence agency, and the behavioral health group in a hospital has demonstrated the strong connection between relational trauma and mental and physical health. I utilize a client-centered, strengths-based approach and employ a variety of evidence-based treatments depending on my client's unique circumstances, including EMDR and Somatic Experiencing. I may use therapies to allow them to experience a positive change in thoughts and beliefs and reduce intrusive images and associated body sensations. Expressive therapies in art or play can help explore feelings and experiences in ways that words can't, to gain insights into a path forward. I have specialized training for the treatment for children under 6 that have experienced at least one traumatic event. This can help support and strengthen the child/parent relationship and help improve the child's cognitive, behavioral, and social functioning. I feel privileged to meet my clients where they are, understand them as a whole person, and bring an open, non-judgmental, and calm approach to their treatment. I work with children, adolescents, adults and families, and see clients in the Glen Ellyn office."
Education & Certifications
Masters in Social Work, Loyola University
Licensed Clinical Social Worker (LCSW)
Certified Domestic Violence Professional (CDVP)
EMDR Therapist
Child Parent Psychotherapy (CPP) Trained
Trauma-Informed Art Therapy Certification
Sexual Assault Crisis Intervention Training and Counselor Training
Somatic Experiencing Practitioner in Training
Shelley Pier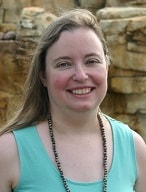 Shelley Pier
MSW, LCSW
Read Shelley's Blog!
Psychology Today Profile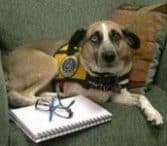 Cassie
"My specialty is helping people heal from trauma and grief. I like to create a safe environment and use a collaborative approach, because I believe it is important that clients have a say in their healing journey. I enjoy using different modalities such as Animal Assisted Therapy, EMDR, Art Therapy, Mindfulness, and Sand Tray Therapy, in addition to talk therapy with individuals, couples, and families. I am passionate about my work and I love helping people reconnect with themselves. Healing from trauma and grief is not just about surviving the experience, it is also about learning to live again. I delight in being part of this process and empowering people to grow, change, heal, and thrive. I enjoy working with men, women, and members of the LGBTQIAP community. One of the gifts I bring to you is listening deeply and helping you feel understood as we collaborate on implementing practical solutions. I see clients at the Glen Ellyn office, and I would be honored to work with you!"
Education & Certifications
Master of Social Work – University of Tennessee
Licensed Clinical Social Worker (LCSW)
EMDR Therapist
Certified Pet Partners Handler for work with a Therapy Dog, Delta Society
Certified in Critical Incident Stress Management for Individuals and Groups
40-hour Trained Sexual Assault Advocate
Member of National Association of Social Workers
Michelle Rogers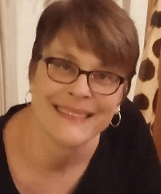 Michelle Rogers
MSW, CADC
Psychology Today Profile

"Difficult times in our lives, while stressful and sometimes frightening, can provide amazing opportunities for deep healing and transformation. I strive to offer a warm and safe place of acceptance, compassion, understanding, challenge, and support. I meet you where you are and walk with you – from hurt, despair, or confusion to understanding, healing and wholeness. Based on your needs and goals, we may focus on finding practical solutions to specific problems, developing coping skills, changing unwanted behaviors or clarifying goals. I embrace a holistic approach, including Cognitive Behavioral Therapy, Person Centered Therapy, Mindfulness, and Solution Focused Therapy to meet your needs. My areas of expertise include addictions, depression, anxiety, trauma, loss/grief, anger, and stress. I have experience working with teens, adults and families. While change can be difficult, uncomfortable, or overwhelming, my goal is to help you discover your true potential and lead a life that is worth celebrating. I see clients in the Glen Ellyn office."
Education & Certifications
Master of Social Work – Aurora University
Certified Alcohol and Drug Counselor (CADC)
Certified DUI Service Provider
Certified Paralegal
Member of National Association of Social Workers
Kim Rothwell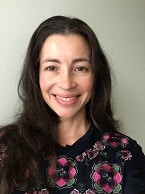 Kim Rothwell
BC-DMT, LCPC, CADC
Psychology Today Profile

"In all my roles – as a therapist, wife, sister, mother, and friend – I seek to practice grace and compassion for myself and others while facing the ongoing challenges of life. My goal as a therapist is to create space for my clients to discover and to grow into who they are meant to be in their lives and in their relationships. I have ten years experience working in chemical dependency, self-injury, trauma, eating disorder, and mood disorder treatment. I work along a continuum of movement from simple breath work to full body movement, and along a continuum of verbal processing from exclusively talk sessions to mostly movement sessions based upon the needs of the client. By engaging the body, mind and spirit in the work of therapy, I offer a holistic embodied approach that recognizes the deep wisdom and healing impulse of the body while enlisting mindfulness that tracks and witnesses the ongoing process of being within and responding to the world. I am continually honored to hold a grace-filled and compassionate space for the stories and discoveries of my clients. I see clients in the Glen Ellyn office."
Education & Certifications
Master of Dance/Movement Therapy and Counseling – Columbia College Chicago
Board Certified-Dance/Movement Therapist (BC-DMT)
Licensed Clinical Professional Counselor (LCPC)
Certified Alcohol and Drug Counselor (CADC)
Graduate Laban Certificate of Movement Analysis
Myles Van Camp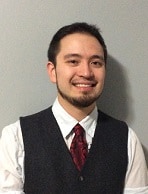 Myles Van Camp
MA
Psychology Today Profile
"Life is an outstanding journey for every individual. But every outstanding journey also has bumps and curves that can make the experience challenging. My mission is to help my clients identify these difficulties, create tools and routines for overcoming them, and accomplish goals together as a team. I enjoy and work particularly well with families, couples, and adolescents and young adults struggling with difficult life transitions. My previous clinical experience includes doing psychotherapy for a non-profit organization and community outreach as a youth educator in Chicago, and I bring that expertise to my supervision of youth group sessions at a local church. I strongly believe that therapy can be both an opportunity for personal development and for utilizing skills to overcome internal obstacles. I have expertise with anxiety and depression, grief management, trauma, family dynamics, relationship issues, and finding purpose through discovery. I also offer life coaching, especially with families and couples, and frequently collaborate with other therapists. I see clients in the Glen Ellyn office."
Education & Certifications
Master of Clinical Psychology, Adler School of Professional Psychology
Bachelor of Psychology, Elmhurst College
Kristine Buelow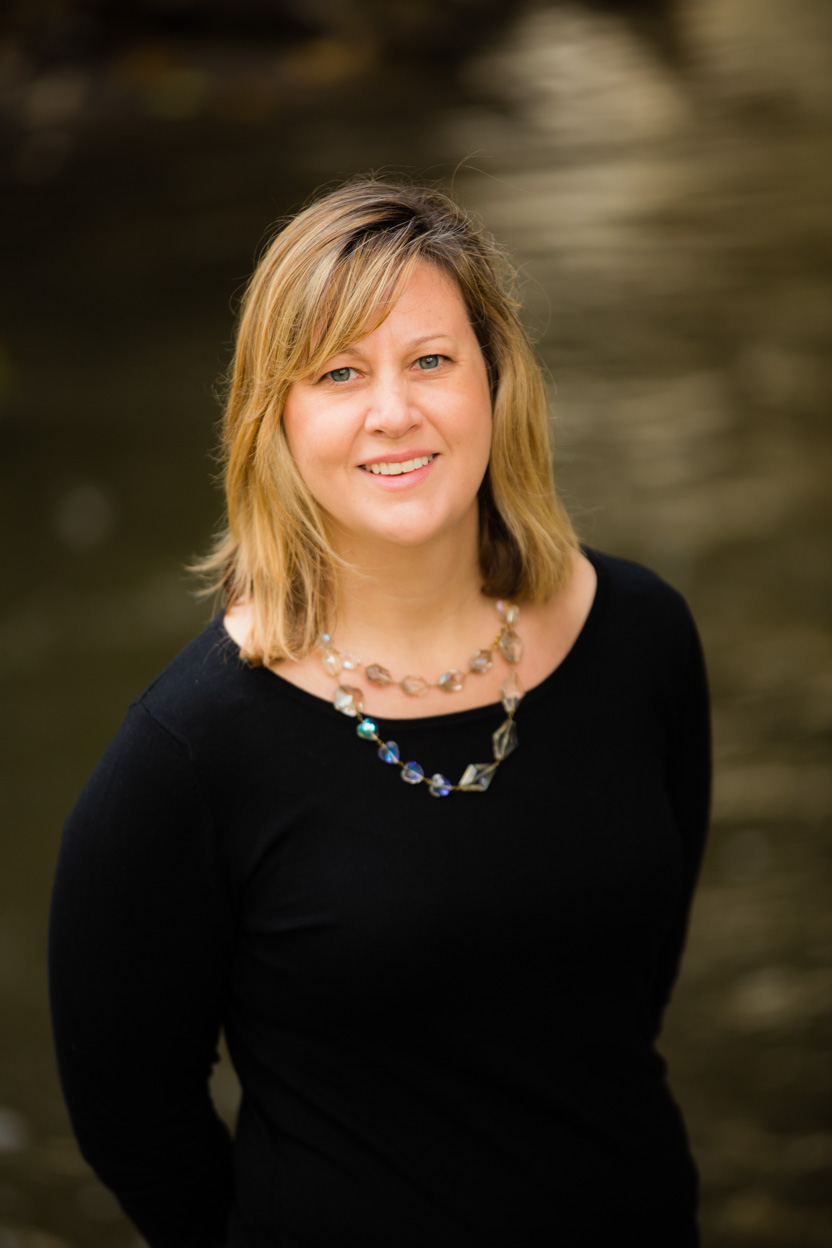 Kristine Buelow
MS, LSW
"In life we all have our stories, struggles, and fears. This is especially true for parents. Unexpected challenges can surface when raising our children and caring for our families. However, seeking help is a courageous step in taking action to make things easier for your child to succeed. A passion for helping kids through these obstacles is why I am returning to social work, after taking time off to be a stay at home mother. I am a licensed social worker, working toward clinical licensure, while also taking graduate courses in play therapy. Play Therapy is a form of counseling that utilizes play to help children communicate their psychosocial challenges. Because the therapy utilizes toys and play (a child's natural medium of expression), children can express their feelings more easily than through words. Play therapy is effective with children experiencing a wide variety of social, emotional, behavioral, and learning problems. It would be an honor for me to work with your family, so together we can create a new story through therapeutic work. I see clients in the Glen Ellyn office."
Education & Certifications
Post Graduate Certificate in Play Therapy – MidAmerica Nazarene University (2018 Completion)
Master of Science, Gerontology (MS) – University of Arizona
Master of Social Work (MSW) – University of Wisconsin, Madison
Bachelor of Arts, Psychology – University of Wisconsin, Madison