At Life Care Wellness we understand that in life's journey each of us will experience moments that leave us feeling embarrassed, full of self-doubt and low self-esteem. Getting a DUI is one of those moments.  We devote ourselves at Life Care to providing a safe, non-judgmental atmosphere where you are treated with respect and dignity.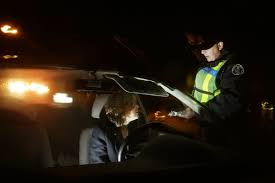 We are committed to getting you back on track through helping you obtain what you need to comply with Secretary of State requirements. Life Care Wellness is licensed by the Illinois Department of Human Services, Division of Alcoholism and Substance Abuse (DASA) and is approved by DuPage County and other Illinois county Circuit Courts to provide services for those who have been arrested for DUI and other substance related offenses.
If you or someone you know received a DUI or is struggling with substance use, Life Care Wellness can help!  Call us at 630-423-5937 to schedule an evaluation or to get more information.
Here's what you can expect:
1. The evaluation will take approximately 2 hours and will include an interview and questionnaires focusing on your past and current alcohol and drug use. The evaluation costs $206.
2. After the DUI evaluation is complete, we provide you with a risk level recommendation of which DUI class program is best for your needs.
o   Risk Education: 10 hours (4 classes, 2.5 hours each)  –  $165 ($16.50 per class)
o   Minimal Risk: 10 hours of Risk Education + 12 hours of Group Therapy (ask us about the cost)
o   Moderate Risk: 10 hours of Risk Education + 20 hours of Group Therapy + 6 months of Aftercare (ask us about the cost)
o   Significant Risk (Dependent or Non-Dependent): 75 hours of Group Therapy + 12 months of Aftercare (ask us about the cost)
3. You will take with you three original copies of your evaluation: one for you, your attorney, and one you mail to Secretary of State.
What you need to bring to the DUI Evaluation:
1. Driving Abstract (current within 30 days of appointment) obtained from a Secretary of State Driving facility.
2. Notice of Summary of Suspension (report from DUI arrest). Depending on where your DUI took place, the name of this document is Summary of Suspension, Sworn Report, Law Enforcement Report, or Police Report. The document should include: date of the arrest, time of arrest, and the results of BAC or drug test.
3. Payment for the Evaluation ($206.00). We accept cash, check, credit card or debit card. This payment is not covered by insurance.
Contact Life Care by email form: