Groups currently offered by Life Care Wellness are listed on the

RIGHT side of this page
under the newsletter sign-up

. Keep watching that space as 

NEW GROUPS

are frequently added.

Group therapy if a form of counseling where treatment happens in a group, typically composed of one therapist and 6-12 participants. Groups typically have a single focus, for example:
a problem the participants have in common (e.g. depression, grief, etc.),
a skill the participants all desire to learn (e.g. meditation, mindfulness, etc.), or
a modality that is used in common to address the participants' varied problems (e.g. a running group).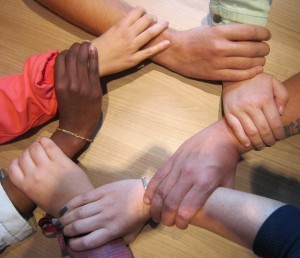 Group members improve not only from the interventions of the therapist, but also from observing and receiving feedback from other members of the group. Like individual therapy, group therapy is confidential. The group facilitator covers clear expectations and guidelines either before or at the group's first meeting.
Recommendations for group therapy over individual therapy (or in addition to individual therapy) occur for a number of reasons:
Increased feedback
Modeling
Skill development
Laboratory to try out new skills
While the thought of group therapy often intimidates those who have not tried it, most people become comfortable and familiar with the process over the course of a few weeks.  No one is forced to say anything in group therapy.  Those who gain the most help and satisfaction, though, share their feelings in the group, offer feedback, and receive feedback from others.  Many clients have said that group therapy changed their lives.
For questions about group therapy, contact Life Care: 630-423-5935